Australian Suppliers – Can't get more local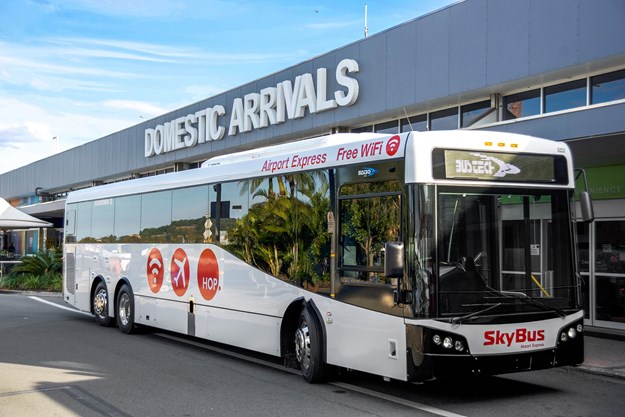 FDP Composites agrees, you can't get more local. We're proudly Australian-owned and Australian-based and work with some of the country's leading bus and coach manufacturers – bus builders like Queensland's Bustech.
Australian suppliers of fibreglass composites
Bustech builds and supplies some of the most recognisable coach brands in Australia, including SkyBus. FDP Composites manufacturers the fibreglass components for Bustech's roof panels and side panels out of our Sunshine Coast-based production plant.
What Bustech says about FDP Composites
"We have been working with FDP Composites for many years. They are good at what they do, and they know their product intimately.
They know us and understand our business, and are often on the front foot, anticipating our production needs. They use their years of experience of fibreglass manufacturing to their advantage, and in turn, their knowledge is Bustech's advantage.
They deliver on time, and provide competitive value. It's hard to compare FDP Composites when it comes to their experience."
Bustech
ARTICLE SOURCE: Australasian Bus and Coach: Video Review – Bustech VST – MAN A95