Bus builders increase uptake of innovative composite solutions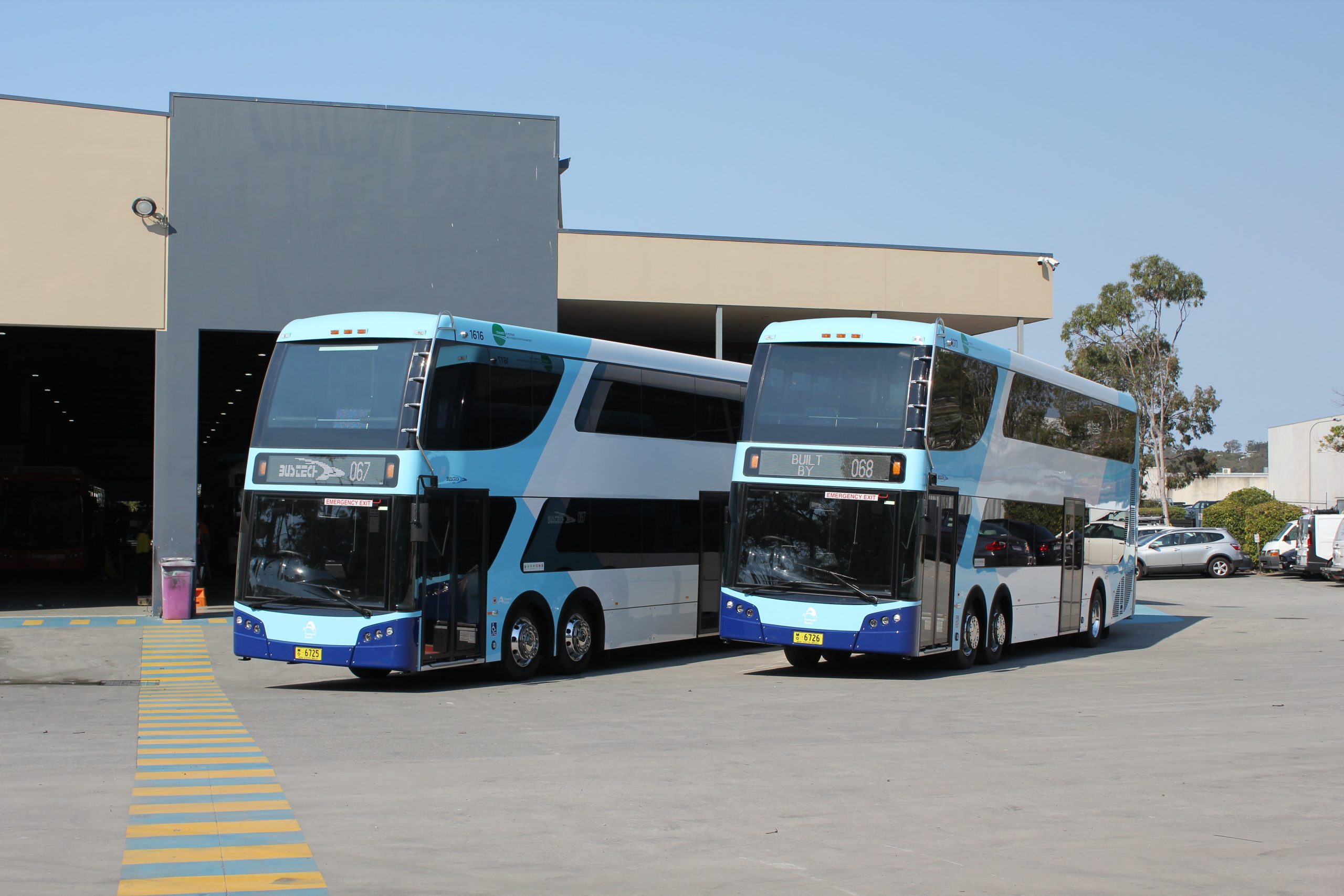 Queensland based manufacturers, Fibreglass Design Panels (FDP Composites) are providing Australia's bus builders with innovative composite solutions to help achieve their weight reduction goals.
A family-owned business employing 28 people across two manufacturing sites, the company is operated by directors, John and Leona Reif. The brother and sister team took over the business in 2009 when their father Len Reif retired from a long career in the bus building industry.
Established in 1999, the company supplies composite components to the majority of Australian bus builders, including Bustech, Denning Manufacturing, Coach Design, Coach Concepts, Coachworks and Express Coach Builders.
Delivering for Bustech
The exclusive manufacturer of composite panels for Bustech, a leading independent bus manufacturer based on the Sunshine Coast, the Reifs have seen the proportion of composites content per bus steadily increase.
The Northgate, Brisbane facility of 2500 m2 applies hand lay-up, open moulding techniques for a wide variety of composites products that only require a one sided gel coat finish such as bus roofs and sides. Resin transfer moulding (RTM) and vacuum infusion manufacturing is based at the Sunshine Coast factory.
"With Bustech driving the transition, we have ventured into RTM techniques to provide high-quality finishes with consistent part thickness," says Leona.
"This has also enabled double-sided gel coat finishes, ideal for the partition between the driver and passengers, and overhead locker and door assemblies, previously produced in plastic moulding."
Bustech has delivered over 120 buses to the Sydney Transit Authority (STA) that incorporate these RTM moulded composites on internal components.
When Bustech developed the CDI low floor double-deck city bus in 2011, they requested a sleek carbon fibre cosmetic feature for the dashboard, driver door and partition plus the staircase wall.
The interior carbon fibre cosmetic treatment gives adds to the passengers' experience.
"With some training support from a local colleague, we created a custom design using carbon twill weave set, meticulously placed into a clear gel-coated mould. Anyone who has worked with carbon twill knows how fiddly this can be," says Leona.
With over 25 pattern pieces to the dashboard, it required Leona to step out from behind her desk and put her dressmaking skills to use on the factory floor. The end result is a pattern that flows from the front door, over the dashboard instrument panel and driver door, connecting with the driver partition in a continuous pattern flowline. The aircraft-styled staircase also got the carbon fibre treatment, as did the upper level skylight window surrounds. Sixteen of these commuter buses are in service on Sydney's northern and eastern lines.
"The advantages of quality and reduced environmental impact that have been achieved with the closed moulding processes have encouraged us to transitioning to closed moulding where ever possible, and a number of our customers are now developing new moulding to these specifications," says John.
"A big advantage for the customer is the consistency of part size and high quality finished surface. Our future development of RTM will focus on increased reduction in weight that adds up to savings in ongoing running costs for bus companies."
ARTICLE SOURCE: Composites Australia – Bus builders increase uptake of innovative composite solutions